I am currently looking for Freelance work; writing content about games and game design. If you are interested in hiring me, please send me an email at josh@game-wisdom.com and we can discuss things further.
Welcome to Game-Wisdom, for those new, this page will explain a little bit about the site. Game-Wisdom is dedicated to critically examining game design from all platforms, genres and mechanics.
To help organize the site, each post is categorized by a different topic:
Analysis: Game reviews focused on the game's design. Examining what elements worked and which ones didn't. You'll find that our analysis go into more detail about the design compared to other sites as there is no review score or media bias. You can read more about the review policy here.
Critical Pieces: The bread and butter of the site. These posts focus on specific topics of game design or the industry itself. For people interested in the thought process behind designing game systems or a deeper look into design, these are the posts for you.
Guest Pieces: As Game-Wisdom expands, we'll be reaching out to local developers and other interested parties for submitted pieces to post. From time to time, we will have email interviews with designers. Guest Pieces can be about any part of game development. If you have an idea for a topic and would like to send it to us, you can read about the submission guidelines.
Series:  Some topics are broken down into multiple posts which make up a series. Each post will have links between the various posts for easy viewing of the entire series.
Spotlight: As Game-Wisdom expands we'll be talking about the local and indie development scene with previews of their games. And when a new game begins to make waves either among our circles or kickstarter community, we may give them a shout out with a spotlight post.
Podcast: Each week, we have a podcast either with enthusiasts or game developers where we'll explore a variety of topics related to game design and the industry itself. We also have special round table discussions with game designers where the panelists pick the topics to discuss.
Videos: The Game-Wisdom Youtube is where you'll find the bulk of my videos; including game spotlights, daily vlogs, and developer livecasts. I tend to post the game design live casts here as to not flood the site with video postings
We are also running a Patreon campaign to help secure funding which will go towards providing the income I need to support my family while working full time on developing content for Game-Wisdom; any donation would be greatly appreciated. If you would like to join our discord channel where we talk about topics there, basic access is now open to everyone.
About the Author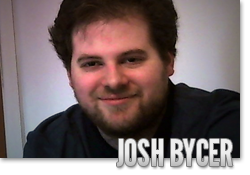 For more than seven years, I have been researching and contributing to the field of game design. These contributions range from QA for professional game productions to writing articles for sites like Gamasutra and Quarter To Three.
With Game-Wisdom my goal is to create a centralized source of critical thinking about the game industry for everyone from enthusiasts, game makers and casual fans. To hopefully continue improving our industry and provide an easy to understand explanation on the  topic of game design.