PC gaming has evolved at a rapid pace over the past 30 years and today's top titles are simply mind-blowing. From graphical masterpieces like The Witcher 3 to incredible MMOs like World of Warcraft, the quality of games has never been better. Sometimes, though, it's nice to go back to basics with classic casino and card games.
Why Play Computerized Versions Of Traditional Games?
Firstly, there are many reasons to choose computer-based card and casino games instead of real-world ones. The list includes but is not limited to;
Setting up the game and starting subsequent rounds is far quicker,
You can play with friends over the internet even when you're not together,
Or you can play against strangers / the computer when you're alone,
Illegal moves are blocked, making it a great way to learn the rules too.
Crucially, playing card and casino games online means that you have every game and variant available at your fingertips. Whether you're a beginner or a seasoned player, you will not be short of options. Let's take a look at eight of the best.
8 Computerized Casino & Card Games You Will Love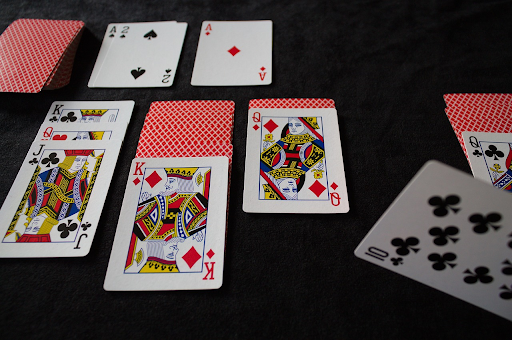 #1. Solitaire
Solitaire is one of the oldest PC games of all. Alongside other classics like Minesweeper, it played a key role in helping a generation learn to use Windows computers. More than three decades later, it remains one of the best addictive games available. It is believed that over 100 million games are still played daily.
Video solitaire can be played on any device with browser-based options. Meanwhile, platforms like 24/7 Solitaire allow you to play one of many variants at the click of a button. This includes Free Cell, Spider, Wasp, and 3-Card Solitaire.
As a solo game, Solitaire is perfect for killing boredom. Unlike playing with real cards, you can get the game started in seconds too. Therefore, it is the perfect choice for taking a short break before returning to your work. This gives it a major advantage over many of the other PC titles you love to play. 
#2. Blackjack
Blackjack might be the simplest form of poker in the world, but there is a reason why it has remained popular for over 300 years. Whether you call it blackjack, pontoon, or twenty-one doesn't really matter. The rules remain identical and are super easy to pick up, even as a novice.
You will be dealt two cards and the aim is to reach 21. The face cards are worth 10 while Aces can be used as a 1 or 11. After receiving your two cards, you can decide whether to stick or twist (receive an extra card). If your score hits 22 or more you lose. 
Once your score has been confirmed the dealer will turn over their cards and play their hand. If they score at least 17, they must stick. If your score beats it, you will have won the hand. Even if there are multiple people at the table, your score is only judged against the dealer. It could not be easier.
#3. Roulette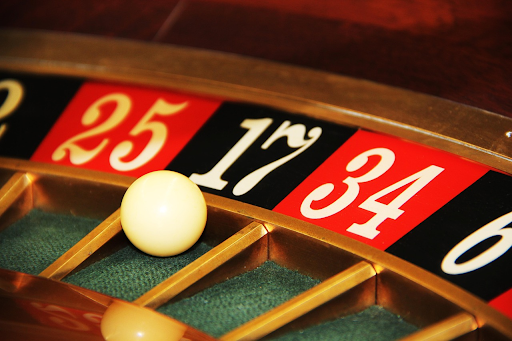 When you visit a physical casino, you will almost certainly see multiple roulette wheels. And when you hit online casinos, players have the choice of live dealers or automated versions. While playing for real money is an option, many players gain a rush by playing free versions for virtual tokens.
It should not take long to learn the rules of roulette. While there are several variants, they each play out the same only with slightly different payouts. It is a game of luck so it will not matter if you've never played. Meanwhile, a spin takes just seconds.
The quick pace and instant gratification of winning make roulette a hugely popular game. Whether playing for money or not, you will receive the same hit of dopamine that you gain from your favorite PC titles. The excitement of each spin is hard to explain but cannot be denied.
#4. Slots
If you love the fast-paced action of roulette, video slots are sure to excite you too. While the old one-arm bandits of yesteryear are actually quite tedious, video slots are far more fun. Players who wish to play for money could potentially win huge jackpots from very small stakes. When focused on entertainment, though, free demo versions are ideal.
Thanks to the internet, you can find thousands of variants. They could be themed around a film, sport, or other fun concept. Three and five-reel solutions are available while the option to set the stakes (real or virtual) and pay lines puts you in full control.
Most video versions will include jackpots, minigames, and features for added excitement. Many of those features will additionally enable you to brush up on your reactions and other skills that translate to improved gaming.
#5. Hearts
Hearts is arguably the ultimate multi-player card game. Like solitaire, it has been a mainstay of PC gaming for over 30 years. It was one of the games provided by Windows desktops throughout the 90s, 00s, and even today. It can be played against other humans or AI opponents. The speed of setting up and the inability to cheat gives digital hands the edge.
It is a trick-based game with an evasion variant in which players aim to avoid picking up points. Most players take a little time to understand the rules, but playing against the computer will speed up this process. Tactics like creating a void or playing the Hearts first are very popular.
While some luck is involved, it is a game of skill. Each trick should take seconds, which maintains a fast and exciting pace. A full hand should take around five minutes to complete. If you ever need to mix things up, three or six-player versions are available.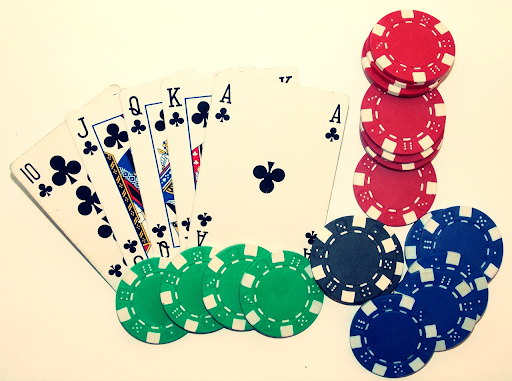 #6. Texas HoldEm
A quick trip to any online casino or poker gaming site will highlight that there are many variants to consider. Texas HoldEm is the type you have probably played with friends and is the perfect choice for anyone wanting to test their skills against others. And hitting a Royal Flush is more exciting than completing any level on a video game.
To play Texas HoldEm, each player receives two cards while three are placed in the middle (the flop). This is followed by the turn (fourth) and river (fifth) cards. There are rounds of betting in between each stage while your goal is to create a better hand than the others.
The great thing about this type of poker is that anyone can play but only a few will master. Besides, when you look at some of the dedicated poker platforms that allow you to create an avatar, it is a truly immersive experience.
#7. Go Fish
If you ever played Go Fish as a child, there is no doubt that you will still love it now. The fact that it is a family-friendly game certainly adds to the appeal. Even when the kids aren't around, though, it has a lot to offer. Like most of the games on this list, you can also play for free by visiting the right sites. Apps are also available to download.
The rules of Go Fish are very easy to pick up if you haven't played it in the past. It's fun, fast-paced, and not mentally taxing. Better still, it will help you brush up on your hand-eye coordination and ability to process visual info. So it promotes improved gaming skills.
Go Fish can be played with 2-10 players, although online games work best with no more than four. And if you get bored of the traditional deck, you will not struggle to find alternatives that depict cartoon characters or other fun designs. When playing against friends rather than strangers, it can get immensely competitive. Unleash the big kid inside you today.
#8. Uno 
Uno as we know and love it was developed in 1971 and has grown to become one of the biggest and best-known card games on the planet. Interestingly, the origins of the game can be traced back over 1,000 years to China. In its current guise, over 100 million decks have been sold while millions of hands are played via digital channels daily.
The colorful cards and fast-paced nature of the game are a hit with all the family. When playing online, you will never be short of strangers or AI opponents to play against. Alternatively, you could launch a private game with friends – online or locally.
While we still love playing Uno through the traditional method, computerized Uno is brilliant. The on-screen animations add something different and, more importantly, other players can't cheat. Perfect. 
The Final Word
We all love sports simulators, driving games, and RPGs. Nonetheless, mixing things up with a few hands of solitaire or Uno can truly take your gaming experiences to the next level. They will sharpen your brain, which can subsequently help you become a better gamer and yield improvements in other aspects of life. 
And better still, you can get started in seconds. Now that's a good deal.