Long hours of gaming can put a heavy strain on your ears that can lead to serious long-term health conditions. Some of these conditions include ear pain, recurring headache, blurred vision, and ear infections.
Poor-fitting earphones or headphones can put too much pressure on the outer ear's cartilage and cause severe discomfort. According to the WHO, wearing earphones for an extended time puts approximately a billion young people across the globe at risk of hearing loss. 
The same is true for people who listen to music or sounds beyond the 85-decibel danger threshold. Other harmful side effects include tinnitus, excessive ear wax, dizziness, and effect on the ear. If you find that you are now more sensitive to normal environmental sounds than before, it is an effect called hyperacusis.
When choosing the best in-ear headphones for gaming, it is important to rule not only on sound quality but also comfort and ergonomics. Here is our countdown of the top 10 picks for the best earbuds and headphones for gaming in 2021.
10. Skullcandy Smokin' Buds 2 Wireless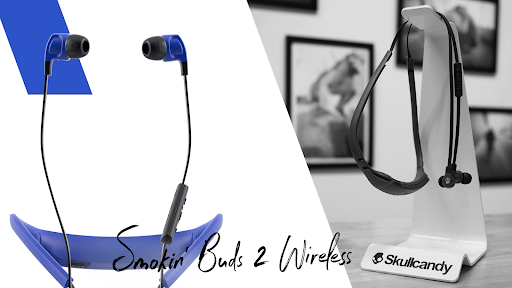 Skullcandy gained notoriety not only for its name but also its huge over-the-ear headphones in the early 2000s. Recently, they released the second version of wireless in-ear headphones called Smokin' Buds 2.
It has a decent sound quality that fits the price and a neckband long enough to maintain comfort while wearing. The 7-hour battery life and lack of noise-canceling could be a disappointment to some. However, for the $42 cost, it is one of the best and most affordable Bluetooth earphones on the market.
9. Jaybird Vista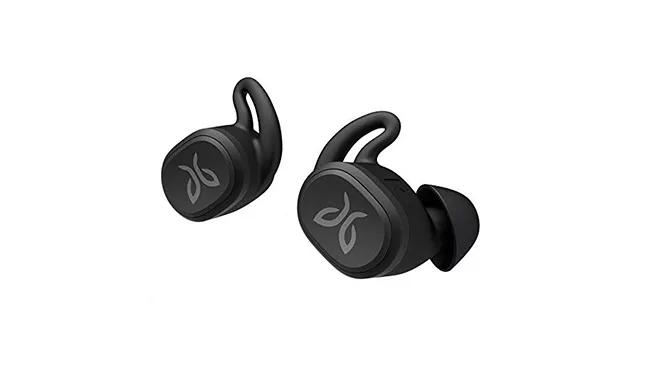 Jaybird Vista is quickly becoming a favorite among runners and outdoorsmen. The package comes with a case that doubles as a charger. The buds can last up to 6 hours, while the case can hold at least 10 hours of extra battery life.
Although it does not have noise-canceling like many in-ear headphones, the mic offers a crisp sound quality. Users also find that Vista's bass is powerful enough to keep their motivation high during long-distance runs.
8. Shure SE425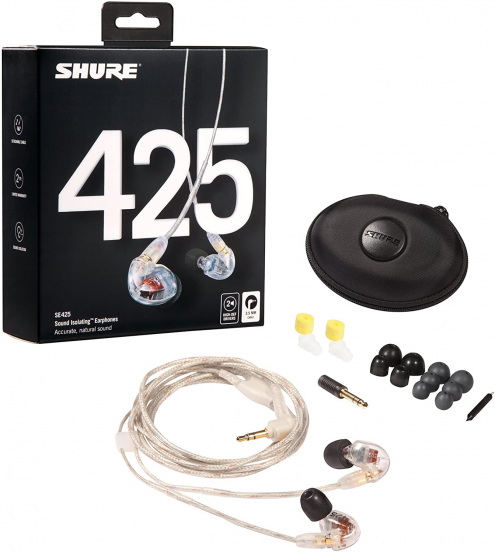 Shure SE425 is the no-frills, go-to earphones for many musicians. It offers neutral sounds that are difficult to find in other brands.
The transparent cover adds to the attractiveness of this pair.  This may not be the best option for users who are looking for connectivity as Shure SE425 does not have a microphone or Bluetooth capabilities.
7. Sennheiser CX Sport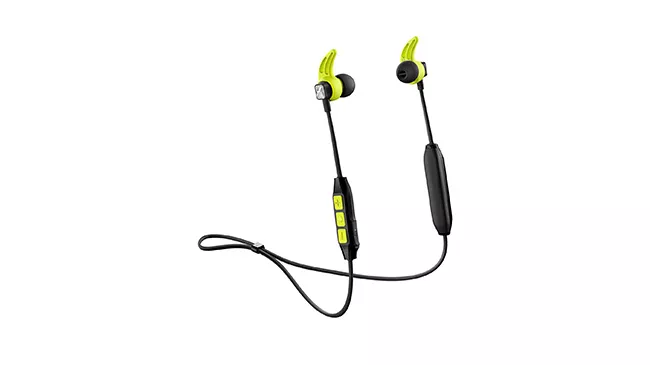 Another favorite among gaming and fitness enthusiasts is the Sennheiser CX Sport. Powered by Bose SoundSports, listening is an enjoyable activity day in and day out.
The neon color fin provides back ear support for added comfort. Plus, it is quick charging–a remaining 10-minute battery life will still give you an hour of music. The entire battery life can last up to 6 hours.
6. Beyerdynamic Soul Byrd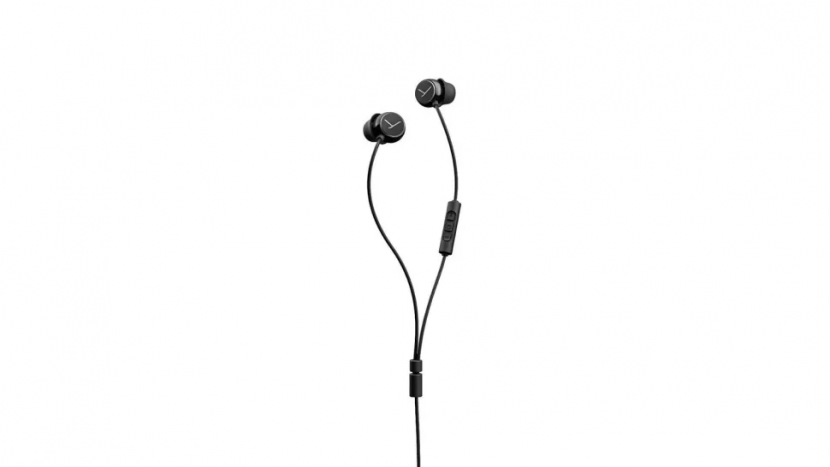 Some in-ear headphones are great for bass, while others sound better with real-life sounds. Beyerdynamic's Soul Byrd does better with just about anything.
This pair makes it easy to listen to whether you are gaming or on a music marathon. These headphones are also comfortable to wear. You do not need to burrow the buds deep into your ears just to get good sound coverage.
5. Sennheiser Momentum True Wireless 2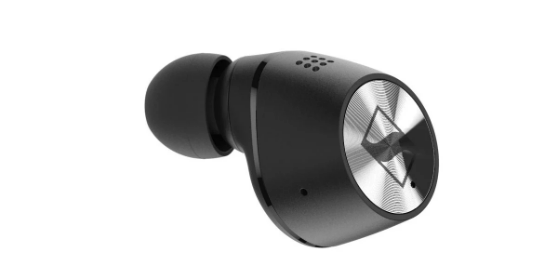 Sennheiser is proving time and again that it is an authority in the field. The Momentum True Wireless 2 is a successor of a classic model that does not falter on transparent hearing. The only exception is the active noise canceling feature.
It has a generous battery that lasts up to 7 hours considering the noise-canceling capability. Sennheiser worked on the design of the buds to make them snugger and more comfortable for the wearer. Perhaps the only downside is that the bass is not great for those looking for a cinematic surround sound.
4. Klipsch R6i II
Klipsch feels more solid and more expensive than it is, but they didn't compromise on the sound quality. The in-ear design is on-point and follows the natural contour of the outer ear, making it an ergonomic option for long hours of use.
In terms of sound quality, Klipsch offers a balanced and accurate bass. The treble is precise, which makes listening truly enjoyable. This pair might have been a sure winner if it had noise-canceling and back-ear support.
3. Bose SoundSport Wireless
Bose SoundSport Wireless is packed with all the features you need for the best in-ear headphones. It is light yet sturdy and has a comfortable fit, even when engaged in physical activity. The back-ear scaffolding prevents the buds from falling off.
It has excellent Bluetooth connectivity and decent bass. The 6-hour battery life is not at all impressive, especially for this price range, but you will be sold on its premium build and quality.
2. SoundMagic E11C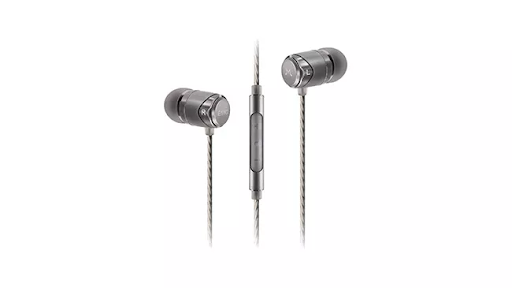 These award-winning in-ear headphones get an upgrade with the latest driver and silver-plated copper cable to avoid tangles. The controls are generous with buttons dedicated to calls and music.
At an affordable price, SoundMagic E11C does not scrimp on sound quality. The bass is balanced, and the treble is refined. You cannot go wrong with this pair if you are looking for quality in-ear headphones.
1. Sony WF-1000XM3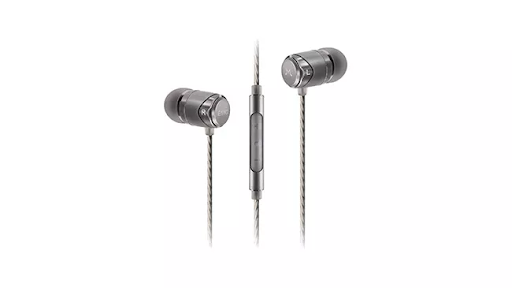 Are you looking for a pair that has everything you dreamed of? Our top pick, the Sony WF-1000XM3, proves you can have it all in one product.
Aside from the noise-canceling feature and Bluetooth connectivity, it has dedicated controls for calls and music. Designed for maximum comfort and grip, the futuristic style sets this model apart from others.
The average battery life can last up to 6 hours, plus another 18 hours of charge from the case. Built for quality and durability, you can't go wrong with this pair. 
So that is it for a quick countdown of the best in-ear headphones for gaming. Spare yourself the time, money, and hassle in trying different products only to be disappointed. This list will have just the right in-ear headphone for you!