The world of gaming is a fast-evolving industry in the US. Twenty years ago, most people would game in physical arcades or casinos. Now they can experience all the fun with cloud gaming, virtual reality, and a live dealer online casino.
Gone are the days of blurry graphics and limited functionality games that we all used to love because we didn't know any better! Today, technology is so far evolved that games actually feel real. Here are some of the latest gaming trends in the US that are making gaming more enjoyable and more realistic.
Cloud gaming
Back in the day, you'd have to buy a game, install it via CD/DVD, and only you could play the game. This made gaming slower and more expensive, with much less online functionality.
Now, the gaming world is entirely different. With the advancements in cloud gaming and cloud computing, you can access new games via your browser and start playing them in no time. With the ability to play games from your smart TV, almost every household can join the cloud gaming world with ease.
There are also many free-to-play games around. This enables players to get started with little to no start-up costs and to improve their equipment as needed.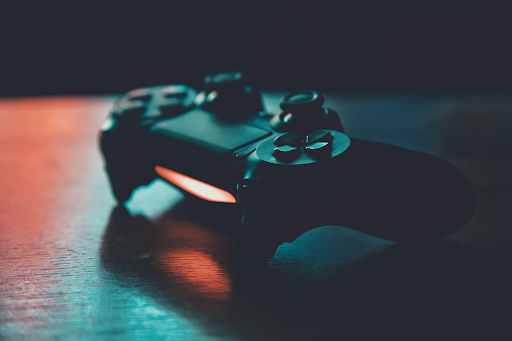 Cloud gaming has also made gaming a more social activity, as you can easily play with other gamers from across the world in a safe and controlled environment.
Live dealer online casinos
Gamers these days not only want fun games, but also realistic ones. One way the online casino industry has provided this is through live dealers. These are real dealers who deal a game such as blackjack. They take the standard online casino realism to a whole new level!
The game is set up with a live dealer playing and streaming to your game. This all happens in real time, with no lag. Rather than the robotic auto dealer you're used to, a real person will now show up. They'll deal the cards, call the bets, shuffle the deck, and more.
A live dealer can add a personal touch, throw in a joke or two, and make your gaming experience much more enjoyable.
Virtual reality
Fully immersive gaming is on the rise, especially as technology such as VR headsets becomes more affordable. Virtual reality enables gamers to leave our world and become a part of the game through immersive technology. And with many of the latest consoles, computers, and online gaming sites supporting this technology, VR keeps getting more popular.
One thing we've noticed within the VR space is the growing interest in virtual escape rooms, which have attracted a large number of both gamers and non-gamers. Escape room companies have leveraged VR technology to transport players into cool and diversely-themed environments, where they can interact with different elements and unravel puzzles while experiencing a virtual world at the same time.
NFTs
Non-fungible tokens are still on the growth path this year. As big gaming names such as Ubisoft and Square Enix have committed to bringing NFTs into their games, the technology is gaining considerable traction in the gaming world. Tokens can be used as a way to let players win, earn, and trade within their games, using unique in-game items.
While the technology does have its merits, some gamers are against the use of NFTs in gaming. The main concern is the large processing power required to carry out the NFT and blockchain functions. Some gamers have even termed the idea as "wasteful."
Esports
Live tournaments, televised coverage, live audiences, and huge sponsorships have brought esports into a whole new light. Esports even made a debut appearance at the 2022 Asian Games, marking the first inclusion of esports into a major world tournament.
The esports world made $1.38 billion in revenue in 2022, showing the growth and size of the industry. Many traditional sports leagues even have an esports league running concurrent to their traditional seasons, with Formula 1 being a notable example.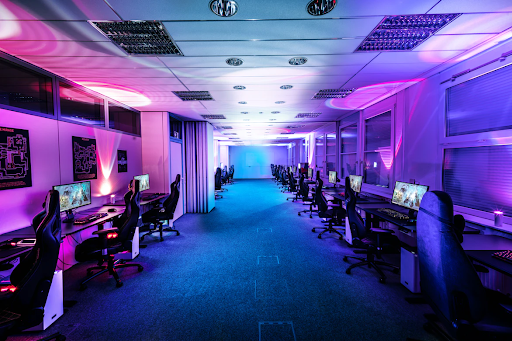 The Metaverse
Both Facebook and Microsoft have big plans for the Metaverse. The idea is to create immersive, persistent virtual worlds for both work and leisure. A virtual world where gaming can thrive, from a game of blackjack to huge FPS battles.
There are even ideas to have pop up music concerts in games such as Fortnite, where players can take a break and party together in this virtual world.
For gaming creators, the biggest pull of this all is to keep gamers online. Rather than a gamer having to jump between games, now all can be done within the Metaverse. More online friendships can be made, and more online socials can be had. The possibilities are endless, creating a whole new gaming experience.